MOTORIZATION
SUNWAY products are MOTORIZED with SOMFY (France); being an appointed SOMFY EXPERT, adopted assembler and installer, we provide 5 years warranty for motorized blinds, including maintenance, Technical support and after sales services.
Somfy holds over 450 active patents with constant development of new products and technologies that reshape the industry bringing new levels of convenience, comfort, security and energy savings to end users.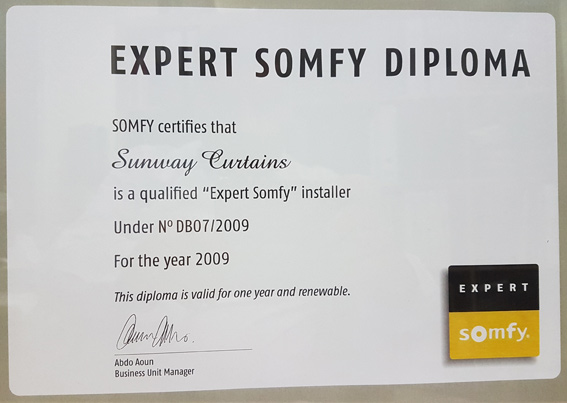 Motorized home equipment are custom solutions...that must be installed by a professional.
A Somfy-certified expert will assist you with your selection and take care of the entire installation. Peace of mind and quality are guaranteed!
More Information